Get Together "POTLUCK" - Ugadi - Gudi Padwa
---
Date and time
Saturday 8. April 2023 at 11:00 to 16:00
Registration Deadline
Monday 3. April 2023 at 23:55
Location
Foreningernes Hus Vejle, Vissingsgade 31, 7100 Vejle Foreningernes Hus Vejle
Vissingsgade 31
7100 Vejle
Get Together "POTLUCK" - Ugadi - Gudi Padwa
---
Event Description
🥭🥥 **IAD celebrates Ugadi/Samvatsaradi and Gudipadwa** 🌿🍀
Let us all come together and celebrate the occasion of Hindu New Year.
All the members of the Indian Community are invited to join and celebrate *(POTLUCK)* - Ugadi/Samvatsaradi, Gudipadwa and also known as Cheti Chand.
Program Schedule -
- Program starts with Kalasam Installation and decoration
- Puja will be performed followed by Aarti
- Prasadam will be served by IAD
Specialities - Ugadi Pachadi, Obbattu, Pulihora, Payasam will be served by IAD as prasadam.
- Games, Music etc,.
Since this is a Potluck we request everyone to bring your own food + extra for 2 people.
We invite anyone interested to participate/perform in cultural programs please reach out to me.
Any suggestions are always welcome, as this is for the first time that such program is being hosted by IAD, if someone wants to volunteer for decoration, typical regional dishes preparation please contact us.
Thank you and we look forward to seeing you at the event 🙏

GET TOGETHER "POTLUCK" - UGADI - GUDI PADWA.
Gudi Padwa / Ugadi is celebrated as a festival of prosperity. Along with the onset of the year, it signifies the vibrancy of nature and the spring..
Lets come together with families and friends to have good time.

Date and time:
Saturday 8th April 2023 from 11:00 to 16:00
Registration Deadline: 
Monday 3rd April 2023 at 23:55
Location
: Foreningernes Hus Vejle, Vissingsgade 31, 7100 Vejle
Organizer:
INDIAN ASSOCIATION OF DENMARK (IAD) 
+45 71694856 (call after 17.00)
indianassociationofdenmark@gmail.com
We cordially invite you to join GET TOGETHER "POTLUCK" - UGADI - GUDI PADWA on 8th April 2023 in Vejle.
We request you to sign up for the event before 3rd April 2023.
ENTRY FEE: 
IAD-Premium Members:
50 DKK/Family
75 DKK/Family incl. kids
Non-Members:
75 DKK/Family
100 DKK/family incl. kids
Single members pay 50DKK.

Kids below 5years FREE. All Entries Require Prior Registration, NO Registration at the Entrance!  (

Entry fee should be paid Online

)
POTLUCK:
Bring food for you/your family and bring extra food for one/two person.
All dishes are set on a table and everyone serves themselves, buffet style.
What this entrance fee is used for?
We make arrangements like: Plates, spoons, cups, forkes, knifes, soft drinks & juices and basic fare for hall. 

We look forward to meeting you at the event. Thank you!
Team IAD
PS :
IAD welcomes volunteers, participants for cultural events(viz. dancing, singing).
Please write to us indianassociationofdenmark@gmail.com or call us on +45 71 69 48 56 (after 17.00) before 3rd April 2023
Cancellation: You can cancel the tickets and get refund money until 2nd April 2023. After 2nd April 2023, no cancellation allowed.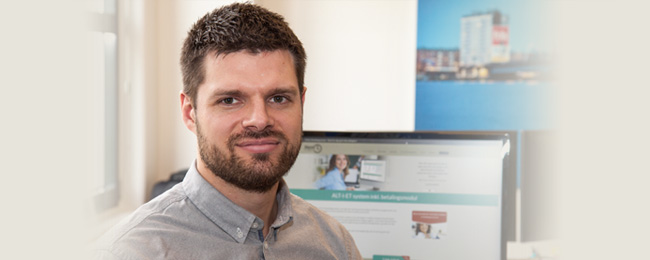 Read about NemTilmeld
NemTilmeld makes it easy for you to organize events.
Save money, time and concerns and minimize time-comsuming adminstration.
We provide personal support - when you need it
PS: This ad is shown because this is a sponsored NemTilmeld account