FREE Yoga - International Day of Yoga
---
Date and time
Saturday 17. June 2023 at 09:30 to 11:30
Registration Deadline
Friday 16. June 2023 at 20:00
Location
Petersmindehallen, Petersmindevej 25, 7100 Vejle Petersmindehallen
Petersmindevej 25
7100 Vejle
FREE Yoga - International Day of Yoga
---
Event Description
Welcome to the International Day of Yoga 2023 in Denmark!
On the occasion of the UN International Day of Yoga (IDY) , we go Yoga all together in Vejle.
Agenda:
International Day Yoga is to give awareness for health, spirituality and overall wellness. We are planning for largest gathering in Vejle so far in the ionic surroundings.

Programme Details:
09:30 – 10:00: Welcome and Introduction
10:00 – 11:00: International Day Yoga activities
11:00 – 11:30: Networking and Closing.
(If any changes or corrections need for programme, we are pleased to do it)

Venue Details:
LOCATION: Petersmindehallen, Petersmindevej 25, 7100 Vejle, Denmark
INDIAN ASSOCIATION OF DENMARK (IAD) Email: indianassociationofdenmark@gmail.com

See you!!!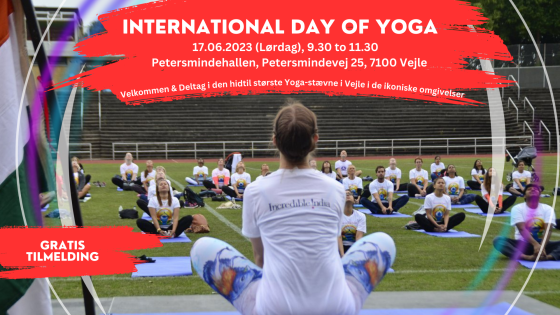 Best Regards,
IAD Team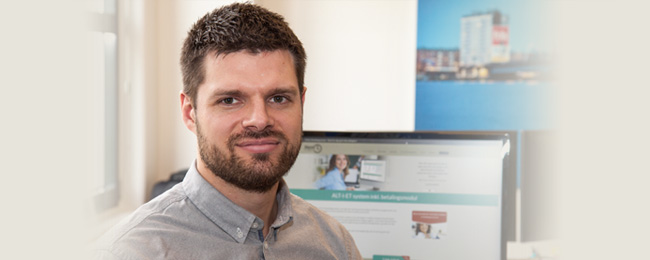 Read about NemTilmeld
NemTilmeld makes it easy for you to organize events.
Save money, time and concerns and minimize time-comsuming adminstration.
We provide personal support - when you need it
PS: This ad is shown because this is a sponsored NemTilmeld account